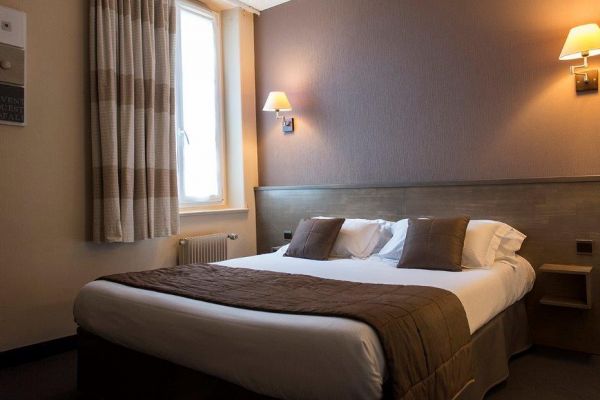 Discover the Corsair city as you stay at the Brit Hotel Le Surcouf! Our Saint-Malo hotel is ideal for a relaxing trip.
Our 3-star hotel is close to the beach and only 5 minutes from the Thermes Marins (thalassotherapy). Our reception opens from 7 a.m. to 10 p.m. and our staff is here to answer your questions and make sure that you have a nice stay at our hotel.
For your comfort, the reception has a luggage storage service. Free public parking is available near the hotel and we also have a closed courtyard for bikes and motorcycles.
The Brit Hotel Le Surcouf has 21 luminous and modern rooms of different types: double, double superior (with a king size bed) or twin…Just pick the room that suits your needs! Our hotel also has a disabled access room.
Each room has all the necessary equipment for a successful trip: a private bathroom with a bath tub and a hair dryer, a telephone, free Wi-Fi and a 26" flat screen TV with Canal Satellite.


Breakfast
€10,50

Check-In
15h

Check-Out
11h
> See the amenities

Opening hours of the receipt : 07h00 à 21h30

Luggage

Elevator

Check-in

Check-out

21 rooms

Phone

Télévisions

Canal+
Bathrooms

Hairdryer

Free Wifi

Internet point in reception

quality Tourism

Holiday vouchers

Carte Bleue

American Express

Restaurant nearby

Continental Breakfast : €10,50

Stopover : 79.50/95.00
Enjoy the Brit Hotel Le Surcouf's generous breakfast buffet of fresh and local products and start getting to know the region with your taste buds!
Restaurants of various kinds are open for lunch and dinner near our hotel. Our staff will be happy to give you tips on the best restaurants to try.
Book your room in our Saint-Malo hotel, you won't regret it!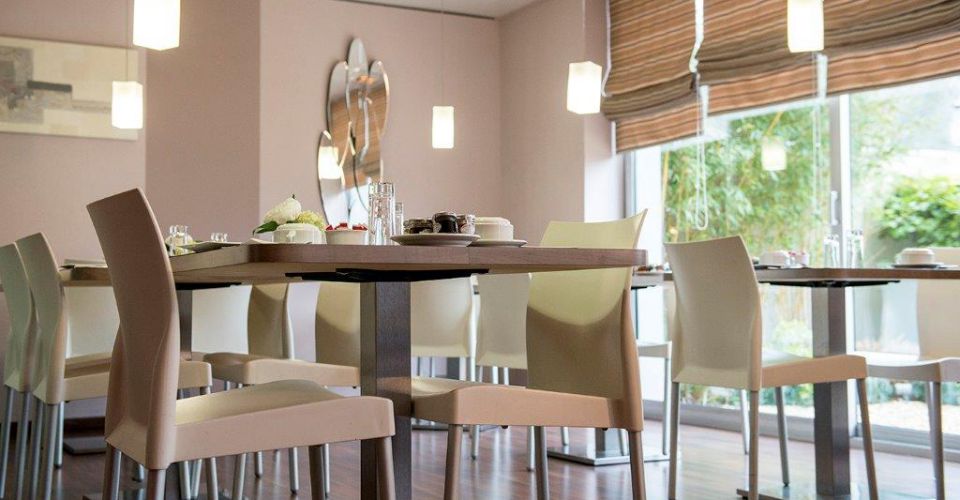 The reviews
of our customers
Hotel calme , accessible, agreable
Read more
A lovely family hotel, in a great location close to la plage, but also public transport. We went to Le Mont St Michel & being able to catch a bus right outside the hotel was a wonderful surprise.
Read more
Excellent. Spoke English, breakfast and coffee decent
Had a lovely four night stay at Brit Hotel. Spoke English and were patient with our terrible French. We had two days with breakfast at 9.75EUR each and wished we had all four as it was the best we cou ...
Read more
There is no comment for this review
Read more
nice place to stay
Nice place to stay. Room could be more spacious and has a wardrobe but was acceptable. Travel to old town on foot takes half an hour. There is no problem to park your car nearby. Very friendly staff.
Read more